Hankook Ventus V12 EVO K110 is a ultra high performance tyre for sporty driving. Designed to deliver maximum traction with good braking control and handling, the tyre offers unparalleled comfort at high speed driving.

Hankook Ventus V12 EVO K110 sets a new benchmark in sports driving. Aggressive, stylish and trendy to look at, this Hankook hooks you to the driver's seat with its outstanding performance and exceptional handling characteristics. The Multiple Tread Radius (MTR) technology enables the tyre with innovative tread design while the HPSR compound provides superior control and responsiveness under all driving conditions. The tread is three-dimensional with a sturdy centre rib, flanked by circumferential grooves and Y-shaped aggressive lateral grooves. This extraordinary tread sequence manages water off the tyre effectively, providing a safer ride even on wet roads. The midrib ascertains accurate steering feedback and sporty handling even at high speeds. Also, the tread arrangement ensures that there is optimal pressure distribution and thereby, superior dry road handling.

Hankook Ventus V12 EVO K110 is summer brilliance packed with power and performance. You have to ride it to know it.

Highlights of Hankook Ventus V12 EVO K110:

Distinct tread pattern with midrib, circumferential grooves
Excellent wet behavior and wet grip with Y-shaped channels
Ultra high performance tyre for sporty driving
Durability combined with stability & safety
Superior control and responsiveness even at high speeds
Low noise & unparalleled comfort with optimal pressure distribution
Whereas a lot of cars made in Asia choose Hankook as original equipment, in the rest of the world these tires are the consumers' first choice when it comes to replacing the original ones. Established In Seoul, South Korea, Hankook has proven ever since its creation, that it has both the will and the knowledge to develop and make a difference on the tire market. With a presence in more than 170 countries, Hankook is today among the eight largest tire constructers in the world. The ambition to outstand any expectation pushed the Koreans to foresee a raise to almost 70 million tires, until 2010. Very competitive, Hankook tires are known for their resistance, their irreproachable grip on dry, wet, but especially snow-covered roads. In addition to local brands, like Hyundai, Daewoo or Kia, the Korean manufacturer is also a global supplier for internationally sounding brands, like Mercedes, GM, Volkswagen and Chrysler. Hankook is also a regular "client" of the Australian Rally since a few years and more lately partnered with Ford for the 2006 race.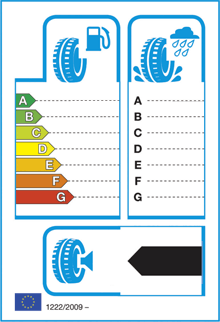 C
C
70

dB
C1